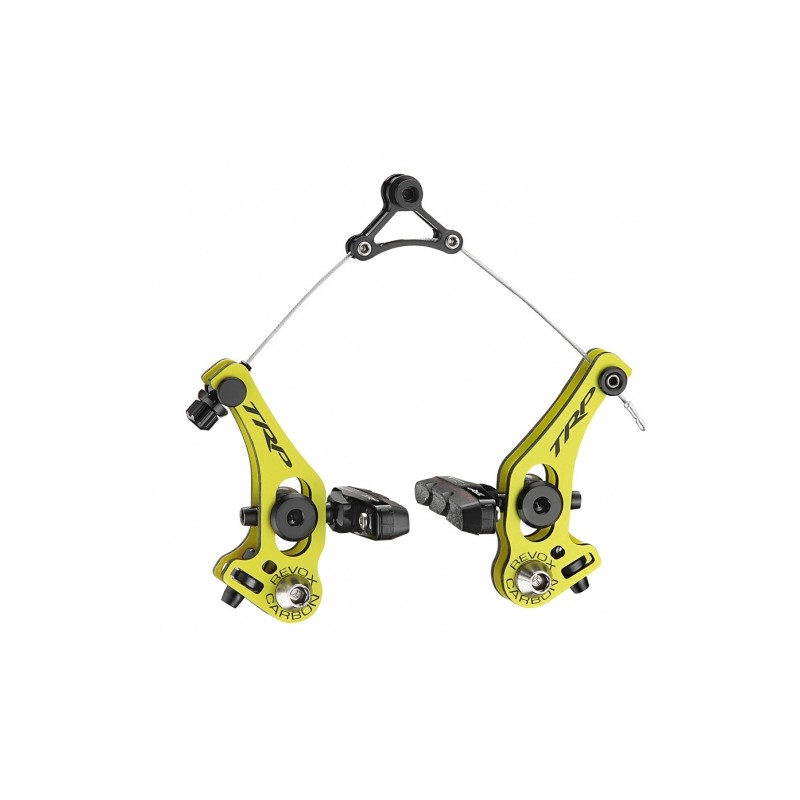  
TRP RevoX Carbonbremse
TRP RevoX er videreudvikling på de klassiske TRP EuroX fælgbremser til cyklecross og touring
Der er en god graduering af bremsekraften, så man har et forventeligt bremseforløb. Den er særlig god til cyklecross, hvor mudderfrigang og bremsekontrol er vigtig.
Denne superlette carbonversion af RevoX har vundet adskillige verdensmesterskaber i de senere år
Sælges som par.
Farver: Hvid, sort carbon og neox (fluro-gul)

Øvrig info:
TRP wanted to design the ultimate cantilever cyclocross brake. The RevoX is the latest on the cyclocross scene with an ultra light plate construction like the EuroX yet semi-low profile geometry similar to a CR959. This offers profound stopping power and control while maintaining a good balance of mud clearance all at a very low weight.  Individual spring tension adjusters let riders precisely center brake pads while our Inplace Adjust pad holders allow for toe-in and toe-out adjustment.  Pad height adjustment ensures the pads will always hit the rim square.  The integrated barrel adjuster end allows riders to fine tune the feel or make on the fly adjustments. For the ultimate lightweight high-performance cantilever brake, the RevoX Carbon is the ticket.
- Semi low profile carbon fiber arms
- Dual spring tension adjusters
- Integrated barrel adjuster
- Adjustable angle cartridge pads
- Titanium hardware
- Sælges i par (For og bag)
- Vægt: 2x 118 gram
Du vil eventuelt også synes om